Shale Shaker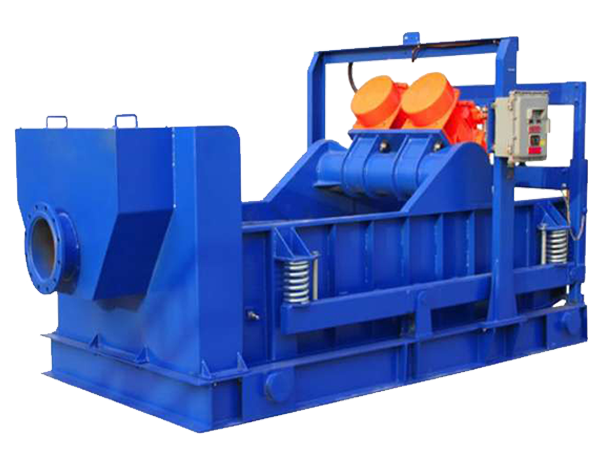 Shale Shaker
---
1. The screen box is made of high-quality alloy steel, heat-treated as a whole and sprayed with anti-corrosion coating on the surface, which has the advan···
Telephone:4008636869
mobile phone:+86-15667593754
mailing address:zcgk89116955@126.com
1. The screen box is made of high-quality alloy steel, heat-treated as a whole and sprayed with anti-corrosion coating on the surface, which has the advantages of high strength and long service life. At the same time, the screen box angle is adjusted without stopping the machine to adjust the solid separation effect.
2. Vibration motor and electrical components are of international famous brands.
3. The exciting intensity of high G force can be adjusted, and the processing capacity is strong, which can meet different needs.
4. The screen can be fixed by tension and wedge, with simple structure and easy maintenance.
| | | | | |
| --- | --- | --- | --- | --- |
| model | ZCZS/Y-1 | ZCZS/Z-1 | ZCZS/Z700-2 | ZCZS/Z585-1 |
| Vibration track | Circular | Linear type | Linear type | Linear type |
| Treatment capacity m3/h | 100 | 100 | 120 | 160 |
| Motor power KW | 0.75 | 0.75×2 | 1.8×2 | 1.8×2 |
| Maximum exciting force KN | 20 | 20 | 30 | 40 |
| Screen area m2 | 1120×2050 | 1120×2050 | 700×1050×3 | 585×1165×4 |
| Screen box angle ° | N | N | -3~+3 | -3~+3 |
| Theoretical weight Kg | 1200 | 1100 | 1780 | 1650 |
| Dimensions mm | 2650×1860×1450 | 2650×1860×1450 | 2860×1750×1450 | 2970×1750×1380 |