Centrifuge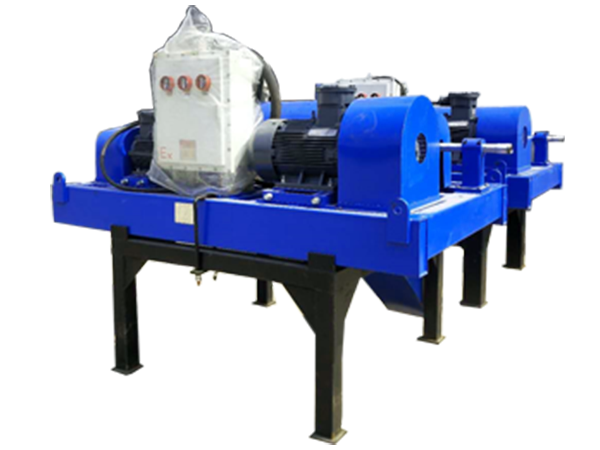 Centrifuge
---
1. The drum is made of 2205 duplex stainless steel and centrifugal casting process is adopted. The rest are made of SS316L stainless steel.2. The screw pu···
Telephone:4008636869
mobile phone:+86-15667593754
mailing address:zcgk89116955@126.com
1. The drum is made of 2205 duplex stainless steel and centrifugal casting process is adopted. The rest are made of SS316L stainless steel.
2. The screw pusher is protected by YG6 wear-resistant alloy plate, with long service life and easy maintenance and replacement.
3. The stability of the equipment is improved by using imported bearings.
4. Frequency conversion control is selected to adjust the speed at any time to meet the requirements of different working conditions.
5. The motor and electrical components are of famous brands, with double protection of current overload and mechanical limit switch.
| | | | | |
| --- | --- | --- | --- | --- |
| model | ZCLW355×1250-N | ZCLW450×842-N | ZCLW450×1000-N | ZCLW600×1019-N |
| drum diameter mm | 355 | 450 | 450 | 600 |
| Drum length mm | 1250 | 842 | 1000 | 1019 |
| Separation factor | 2035 | 815 | 1220 | 705 |
| Separation point μm | 2-5 | 5-7 | 5-7 | 5-7 |
| Treatment capacity m3/h | 35 | 40 | 50 | 60 |
| Main motor power KW | 30 | 22 | 30 | 55 |
| Auxiliary motor power KW | 7.5 | 5.5 | 7.5 | 11 |
| Power of feed pumpKW | 7.5 | 4 | 5.5 | 7.5 |
| Theoretical weight Kg | 3000 | 2200 | 2980 | 3200 |
| Dimensions mm | 2900×1500×1650 | 2600×1450×1350 | 2600×1450×1350 | 2900×1600×1700 |