Sand Pump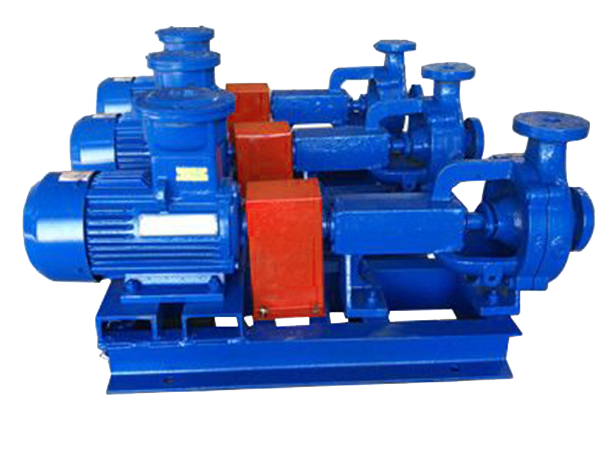 Sand Pump
---
This series of sand pump is an ideal matching equipment to provide power for desander, desilter and jet mixing device. It can also be used as auxiliary fi···
Telephone:4008636869
mobile phone:+86-15667593754
mailing address:zcgk89116955@126.com
This series of sand pump is an ideal matching equipment to provide power for desander, desilter and jet mixing device. It can also be used as auxiliary filling pump of mud pump and make-up pump at wellhead.
1. The unique concentric shell and wide open impeller blade design make the sand pump have the advantages of small vibration, stable displacement, wear resistance of hydraulic end and long service life.
2. The pump body is made of alloy cast iron, and the investment casting technology is used to greatly reduce the occurrence rate of casting defects.
3. Mechanical seal and asbestos double seal.
| | | | | | |
| --- | --- | --- | --- | --- | --- |
| Model | flow m3/h | Yang Cheng m | Motor power KW | speedr/min | efficiency% |
| ZCSB8×6J-14 | 320 | 40 | 75 | 1450 | 65 |
| ZCSB8×6J-13 | 290 | 33 | 55 | 1450 | 64 |
| ZCSB8×6J-12 | 270 | 28 | 45 | 1450 | 64 |
| ZCSB6×5J-14 | 200 | 40 | 55 | 1450 | 62 |
| ZCSB6×5J-13 | 180 | 34 | 45 | 1450 | 60 |
| ZCSB6×5J-12 | 160 | 30 | 37 | 1450 | 60 |
| ZCSB6×5J-11 | 200 | 21 | 30 | 1450 | 62 |
| ZCSB5×4J-14 | 120 | 40 | 37 | 1450 | 56 |
| ZCSB5×4J-13 | 90 | 40 | 30 | 1450 | 56 |
| ZCSB5×4J-12 | 90 | 30 | 22 | 1450 | 56 |
| ZCSB5×4J-11 | 90 | 24 | 18.5 | 1450 | 56 |
| ZCSB5×4J-10 | 85 | 20 | 15 | 1450 | 56 |
| ZCSB5×4J-9 | 80 | 19.5 | 15 | 1450 | 54 |
| ZCSB4×3J-13 | 50 | 40 | 18.5 | 1450 | 48 |
| ZCSB4×3J-12 | 45 | 30 | 11 | 1450 | 47 |
| ZCSB4×3J-11 | 45 | 24 | 11 | 1450 | 46 |
| ZCSB3×2J-13 | 25 | 35 | 11 | 1450 | 40 |
| ZCSB3×2J-12 | 23 | 29 | 7.5 | 1450 | 39 |
| ZCSB3×2J-11 | 20 | 23 | 5.5 | 1450 | 39 |